NDAYISHIMIYE Vincent owns a beekeeping business in Rwanda's Eastern province Nyagatare District, Katabagemu Sector, and Kigarama Cell. He had seven traditional and thirteen modern hives, but after receiving the United Nations Development Programme (UNDP Rwanda) grant through Ministry of Agriculture and Animal Resources now has eighty modern and seventy five traditional hives.
NDAYISHIMIYE Vincent says that what inspired him to venture into beekeeping business, was a man in the neighborhood who had three hives and used to ask him for honey but given a little. From then he decided to venture into beekeeping.
"I started beekeeping back in 2012 when i was studying primary school with one hive, I like honey, and learned how to build a hive from an elderly man whom we lived in the same village." NDAYISHIMIYE Vincent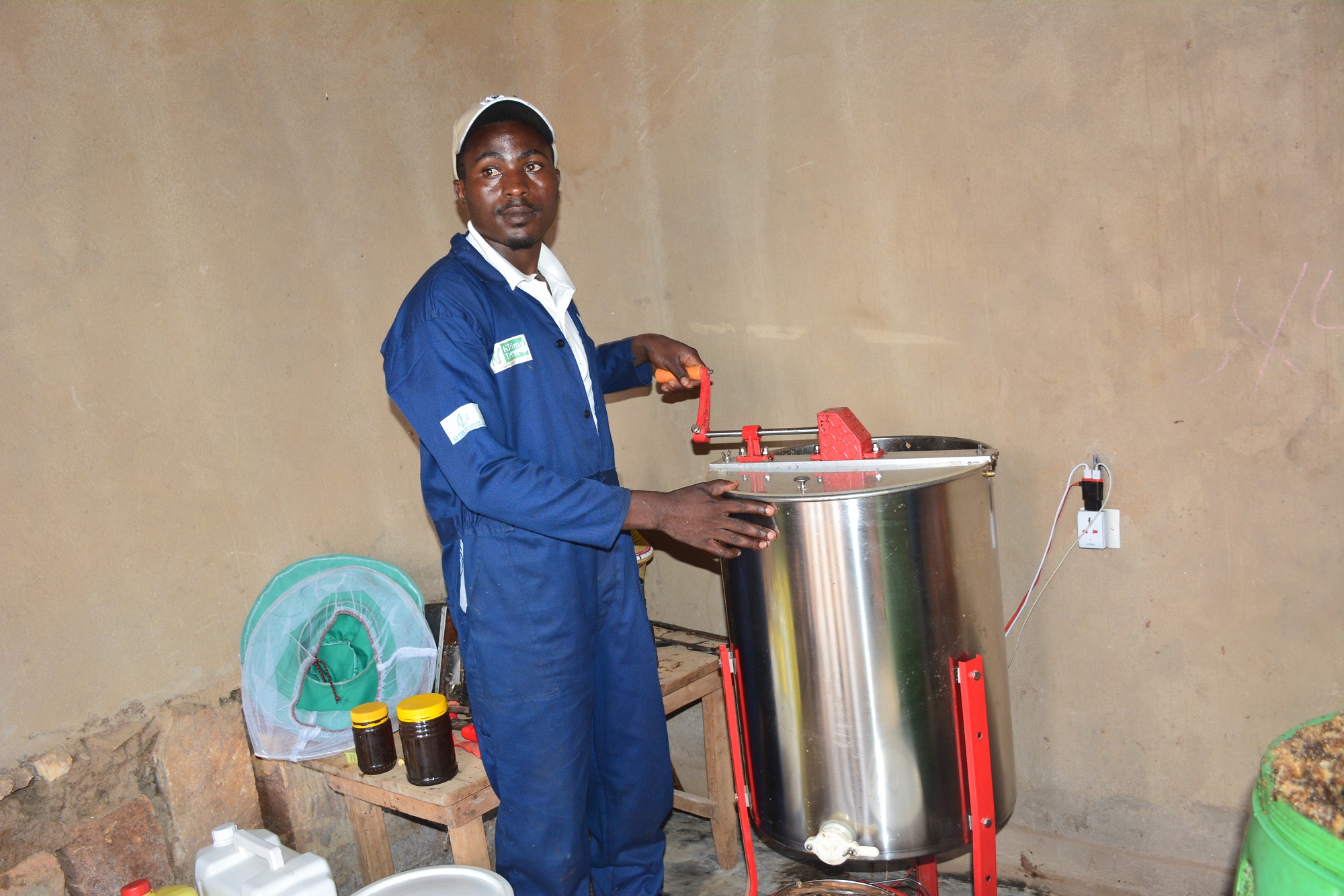 Vincent owns a beekeeping business
MINAGRI in partnership with the United Nations Development Programme (UNDP), received a grant to support young entrepreneurs in implementing climate Resilient Agriculture Projects. More than 100 youth agripreneurs benefited (65 first cohort and 35 second cohort). This Fund targeted youth businesses in terms of climate mitigation & adaptation technologies particularly in the selected drought and landslide prone areas of the country such as Kayonza, Bugesera and Nyagatare in Eastern Province and Rulindo & Gakenke in Northern Province.
RYAF Communication